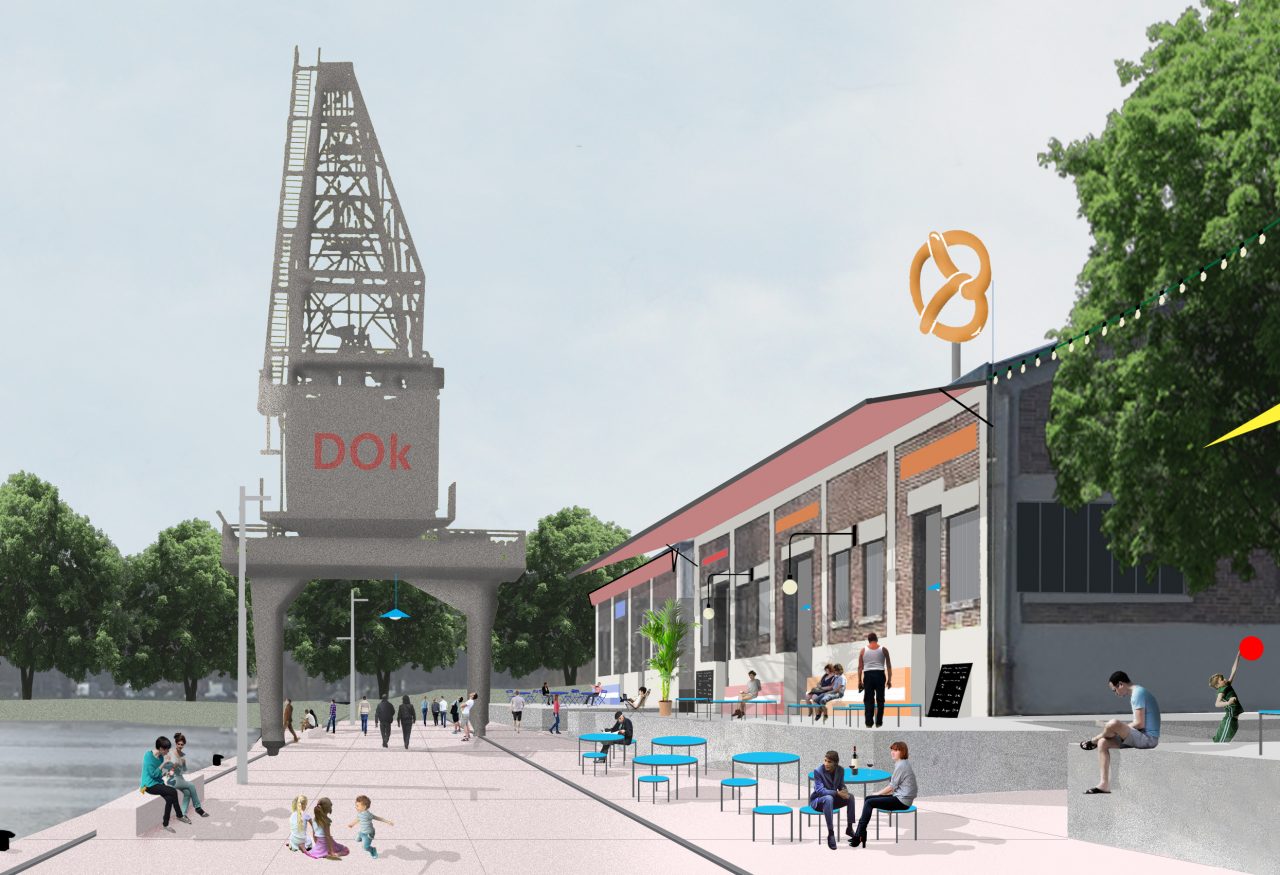 Citadelle is a calm and peaceful district, surrounded on three sides by the port basins, and enjoying the atmosphere of the local marina
 Citadelle enjoys an exceptional location, surrounded by water on three sides. With the number of cars naturally reduced by the geography of the development, Citadelle is a haven of peace and calm.
On the western side, the old warehouses will be converted for use as leisure activities and for eating out.
A raised walkway is to be built through the district on the embankment running along rue de Nantes and then over a new footbridge to the Citadelle park.
The waterfronts are to become promenade areas, while the tip of the peninsula is to be turned into a vast garden giving onto the river and connected to the Citadelle park by the new footbridge. The district will be just a couple of minutes bike-ride away from the University and the Grande-Île, and a short walk away from the Coop and the Rhine along the new tramway.
The new district will be providing active encouragement for ecological and socially sustainable practices, with cars parking in the southern part of the development, leaving the rest of the district free of traffic. Children will be able to come out and play, between the shared gardens that will be dotting the area.
By the time it is completed, Citadelle will have some 2000 inhabitants and about 1100 homes, in the form, for example, of terraced houses and 4- to 15-storey residential buildings.
The project will also help safeguard Port activities and jobs, with the extension of the SATI coffee production plant and the Batorama boat repair shops.
Citadelle in figures:
85,000 m² of building area, including over 1100 homes and 5000 m² for leisure activities and neighbourhood shops
1 school in the centre of the district
1 tram station and two mobility centres (shared parking and mobility services)
Citadelle timeline:
Early 2017: first call for tenders for real-estate developers for building the homes
April 2017: extension of tram line D and opening of the Citadelle and StarCoop-Petit Rhin stations in 2019-2020*, with the arrival of the first inhabitants and employees in Citadelle, Starlette and Coop, and with the opening of the Coop socio-cultural facilities
2018-2019: activation of Halles Citadelle (temporary facilities and preview events)
2020: arrival of the first inhabitants, opening of the public spaces in the southern part of the Citadelle (promenade area along the waterfront and around the completed buildings).
Living in the Citadelle
A district with 2000 inhabitants, with a kindergarten and elementary school in the centre
A district centre around the tram station
Leisure, sports and cultural amenities within the old court buildings
A raised walkway running along the embankment on rue de Nantes, an area with a spectacular view over the city
A direct link between the Neudorf district and the Citadelle park over a new footbridge
Landscaped gardens and a promenade along the basin waterfronts and at the tip of the peninsula