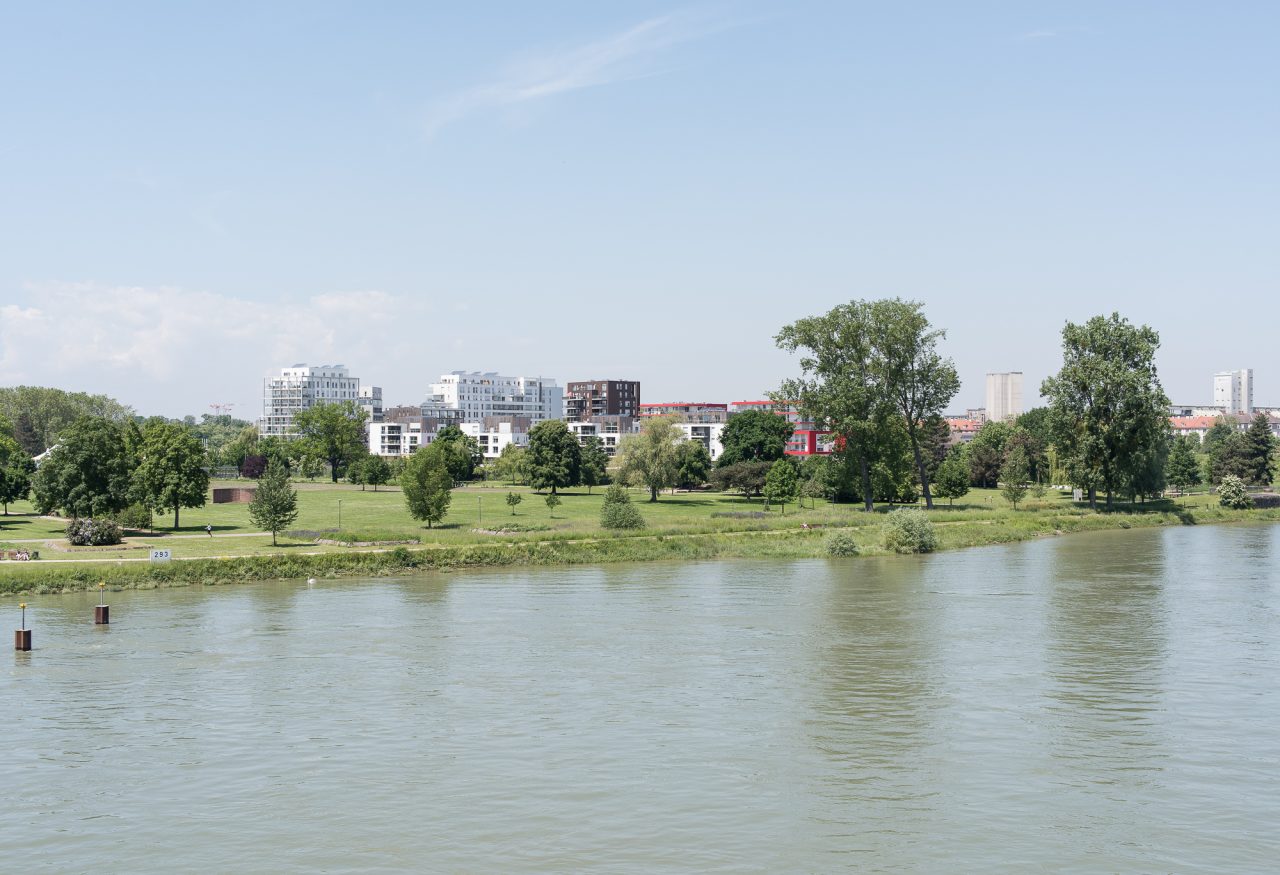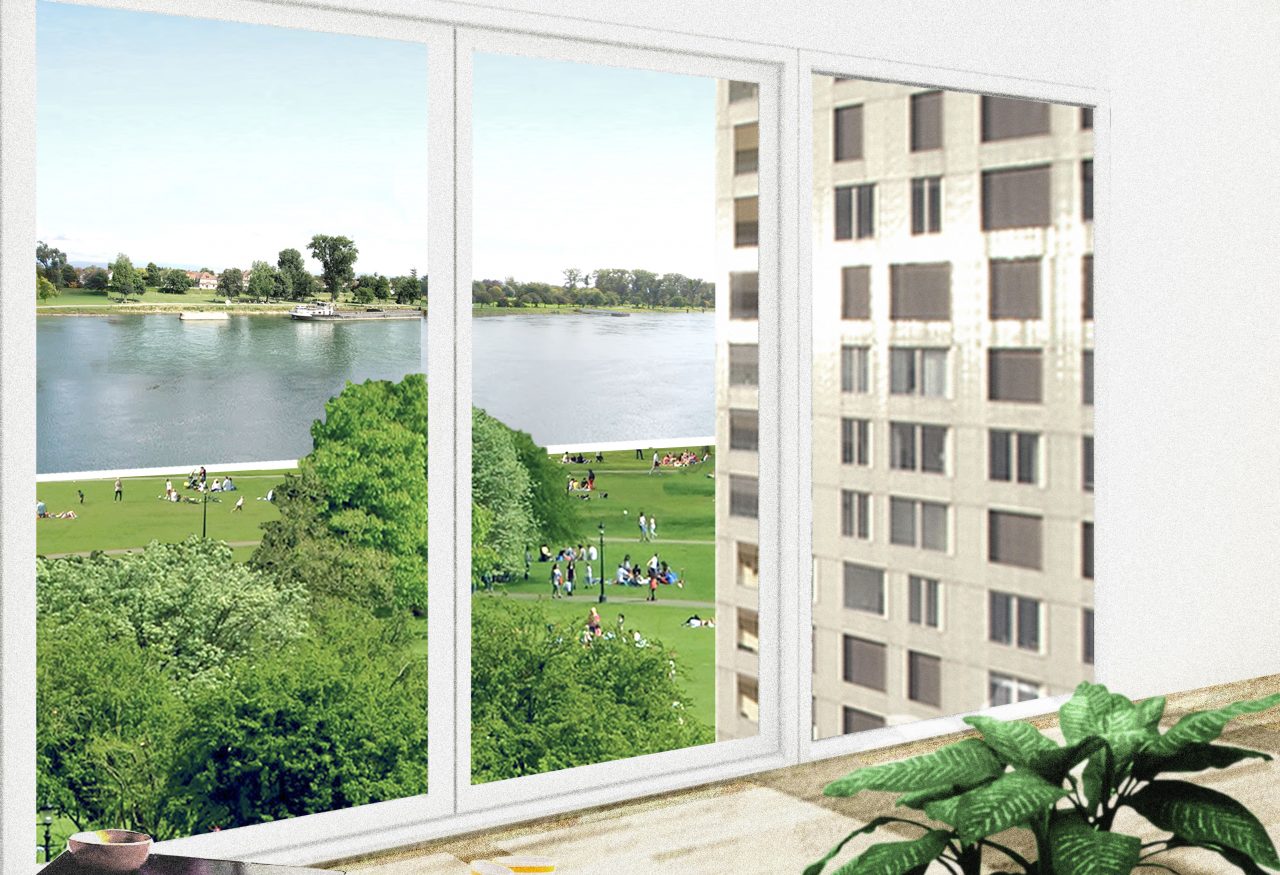 On the French side of the river, the district comprises the area around the Deux-Rives garden and the new Rhéna medical centre, while on the German side a new Franco-German district is emerging around the station and the port of Kehl.
The district is set to become a new urban centre, border-free and open to Europe, located on either side of the Rhine and boasting a wide range of inhabitants and urban facilities (including clinics, housing, shops, offices and schools).
The buildings within the district have been constructed along the flow of the river, their 15 stories fitting into the urban environment and underscoring the vitality of a metropolis on the Rhine.
1300 new homes and their inhabitants will play a key role in the district's urban life, bringing with them new shops, a new school, new public areas and parkland, all contributing to the vigour of the developments on the two banks of the Rhine.
The 70-m wide garden (jardin des Deux-Rives) on the riverfront is set to be extended along the banks of the river, creating a continuous area for leisure activities of some 4 ha.
Port & Rives du Rhin in figures:
100, 000 m² for development, including 1300 homes and new urban services (shops, offices, etc.)
4 hectares of new landscaped public areas (Rives du Rhin Park, squares, alleyways, etc.)
1 new school, next to the Jardin des Deux Rives, for current and future pupils.
Port & Rives du Rhin provisional timeline):
April 2017: extension of tram line D and opening of the Port du Rhin and Gare de Kehl stations
2020-2023: landscaping of the Rhine riverbanks and construction of the first buildings along the banks (to the north of the tramway).

The main project orientations in the Port and Rives du Rhin
A linear park along the Rhine, along the redeveloped riverbanks, extending from the current Deux Rives garden
Multi-storey buildings, highlighting the urban vitality of Strasbourg-upon-Rhine
Neighbourhood shops, around the tram station
A new school, next to the Deux Rives garden
Panoramic views over the Rhine Valley,
Alleys running through the district and opening up views over the water.