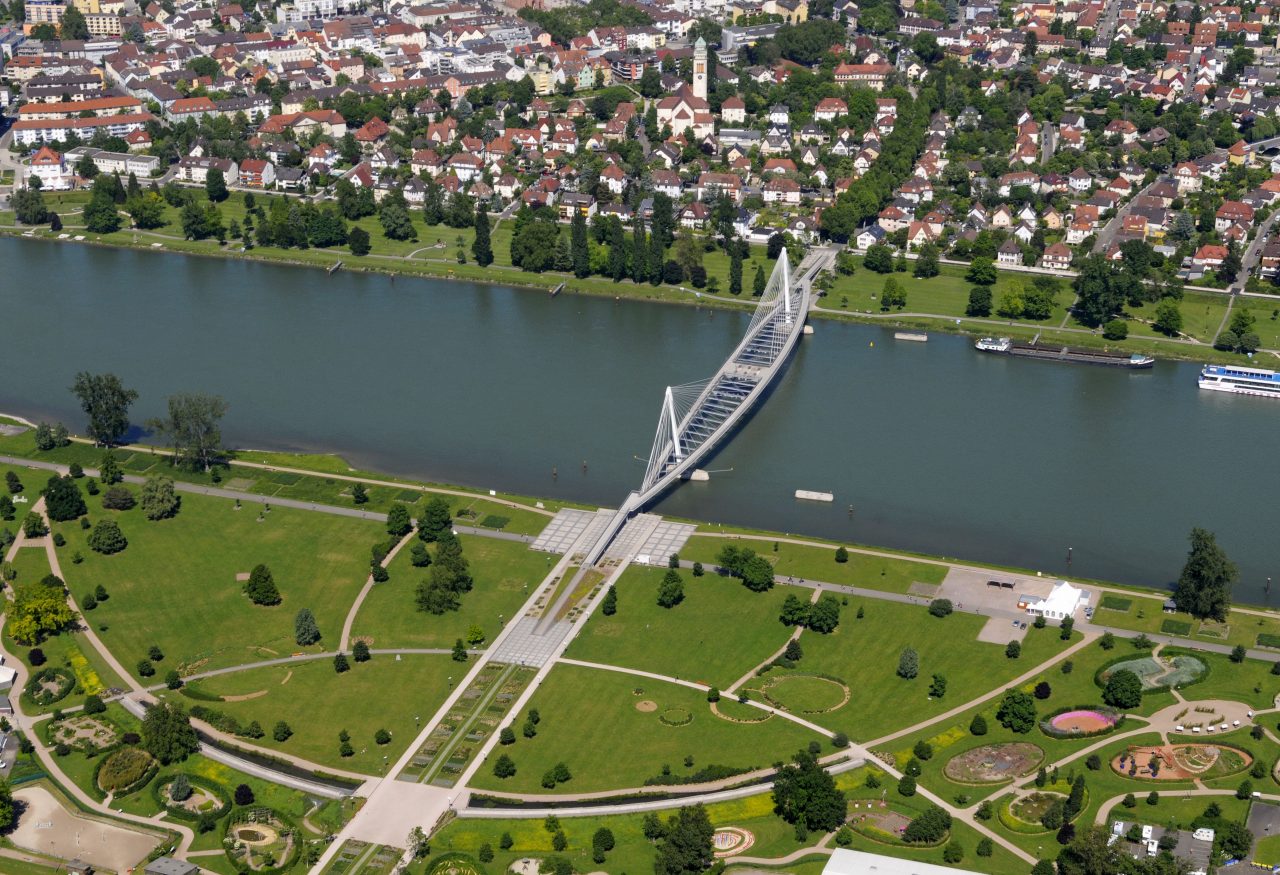 The Deux Rives-Zwei Ufer cross-border project, spanning an area of over 250 ha, symbolises how Strasbourg is opening up to the Rhine and Germany. While the city had previously developed northwards and southwards, away from the river, it is now extending its growth to the Rhine, a move connecting it to directly all the Rhine cities, from Basel to Rotterdam
The new tram line linking Strasbourg to the German town of Kehl has brought the two populations closer together, rendering the border invisible. It is an outstanding mark of Franco German friendship, an experience shared and constructed on either side of the river.
The Deux Rives-Zwei Ufer project is also a driving force for cross-border cooperation, including governance, cultural projects, business and Franco German facilities and involving a wide range of stakeholders from within the vast Rhine region.
From the river Ill to the Rhine, from the Grande-Île to the Deux Rives and from Neustadt to the new districts, Europe is gaining strength. It is represented by this open metropolis, linking Strasbourg upon Rhine to Kehl am Rhein. Two European cities and a border-free region with four bridges crossing the Rhine. And so the inhabitants of Strasbourg-Kehl are seeing their life, urban environment and mindsets gradually undergoing a significant transformation around the port and along the river, echoing Victor Hugo's words, The Rhine for everyone.