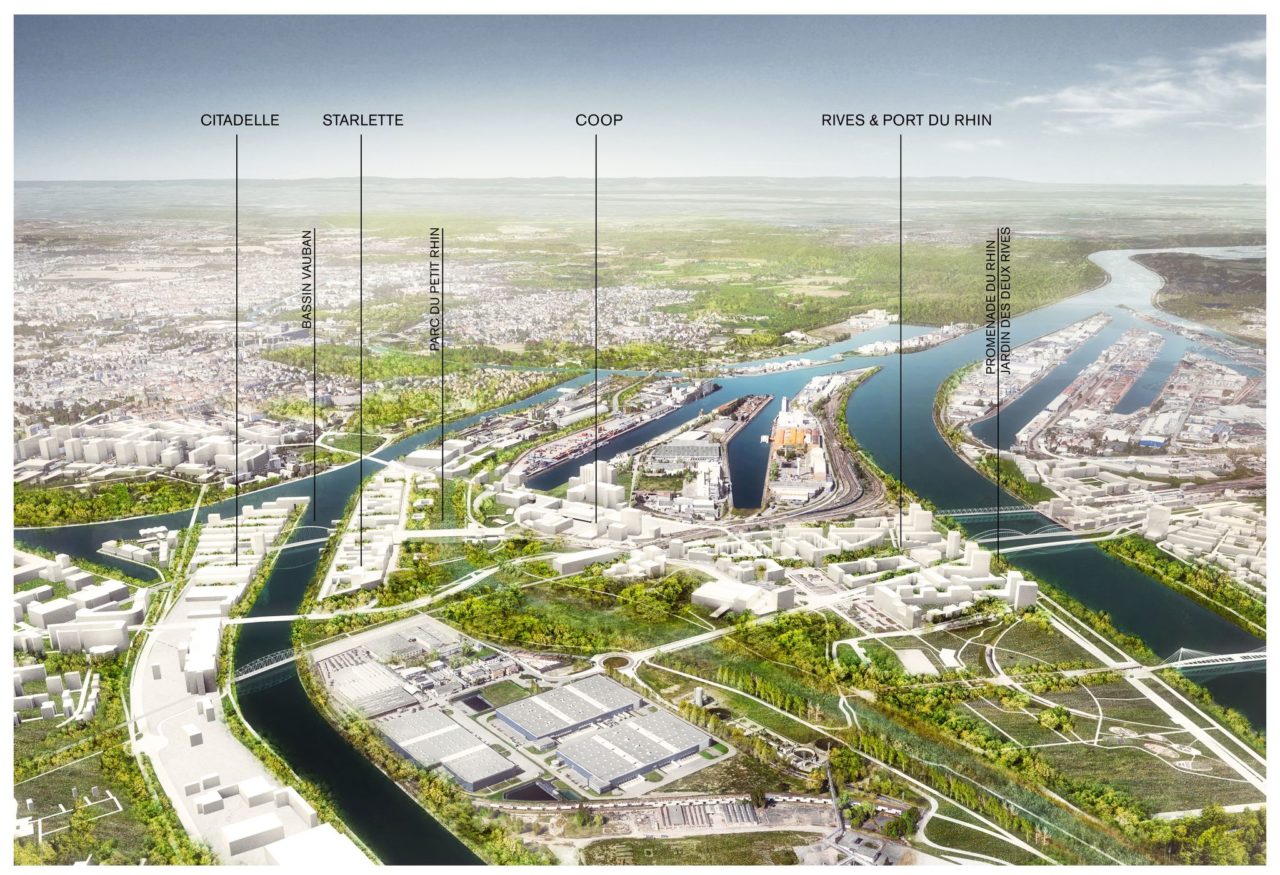 The latest stage of the overall project features the extension of the new tramline over to Kehl in Germany, finalisation of the Territory (agencies TER-51N4E-LIST-OTE) and Coop (Alexandre Chemetoff) guide plans.
The Franco-German tramway, which opened in April 2017, has extended Strasbourg's reach up to the banks of the Rhine and is connecting up the different sections of the project (Citadelle, Starlette, Coop, Port & Rives du Rhin).
The changing face of the area covering the Port, the Rhine and the Coop is now helping to drive the development of new urban districts.
The project environment is structured by the water, the Rhine and the Port, while the bridges spanning the port basins and the river provide links between the districts and between the two countries.
Over the next 15 years, an area of 74 ha (the Deux Rives ZAC concerted development zone), running along the Rhine and its port basins, will see the development of 470,000 m² floor area with the construction of 4700 new homes and 30% of the area turned over to socio-economic activities. The new district will be a thriving hub for business and for local inhabitants.
Development is set to change pace in late 2017, with the start of work on the Coop (Coop public facilities project) and the design of the first homes and office buildings (call for tenders for real estate developers in 2017 for Citadelle, Starlette, Coop and Rives & Port du Rhin).