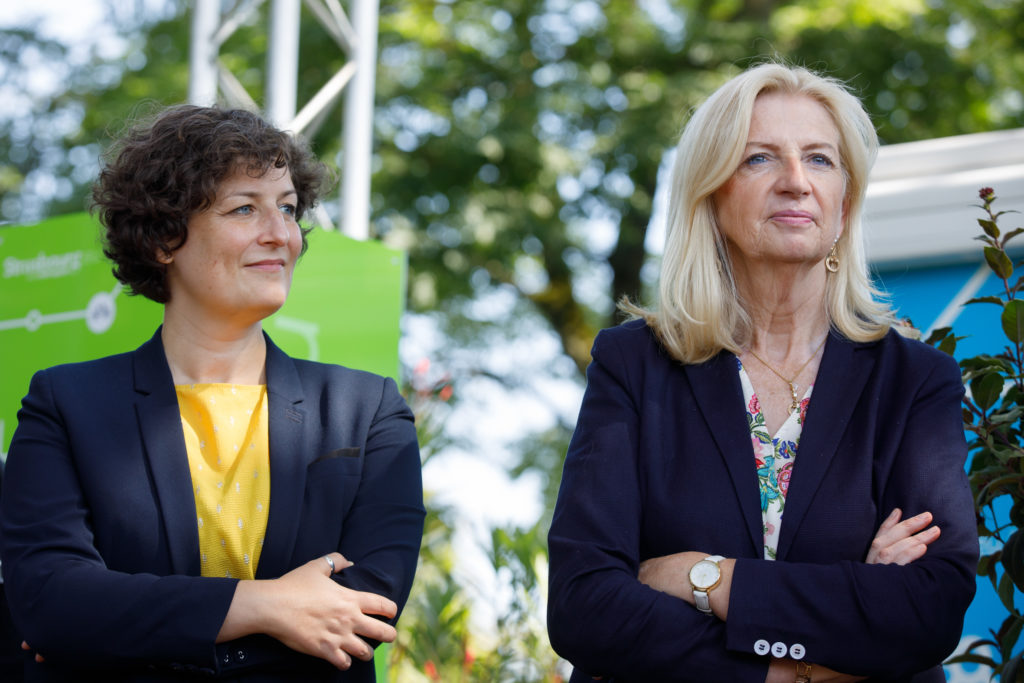 The largest development project in our region, the Deux-Rives project extends from Neudorf to the banks of the Rhine and offers continuity from Heyritz Park to Kehl-am-Rhein. This project forges links, breaks the isolation of historic districts, long on the margins, and offers a new destiny to this vast region, located in the heart of the port of Strasbourg. These new links should allow a real mixing of populations, making possible new cohabitation and neighbourhoods, with the essential issue of social diversity in mind.
The Deux-Rives project embeds a little more into the landscape the cross-border soul of Strasbourg, a city overlooking the river, a city that promises peace. The construction of Europe began there, on this former battlefield; today, two friendly river banks.
However, an ambitious design for this area should not result in a broad-stroke approach. Rather than a tight, solid, dense canvas, we prefer urban design that's more lace-like, airy and open. As such, we have reoriented the urban project, to avoid the creation of new heat islands and allow residents to live well in their neighbourhood.
The project helps meet the growing need for housing in the Eurométropole without giving in to urban sprawl. Beyond this challenge, there's another that's equally essential: to make these four districts – Citadelle, Starlette, Coop, Rives & Port du Rhin – real places to live, to meet, with their spaces for play and relaxation, their cultural events, public facilities and local services. A living region whose heart will be freed from road traffic. And the neighbourhoods will be organically connected by vegetation meandering between the new constructions, themselves of high environmental quality.
We'll ensure that the new housing consists of good to live in, pleasant, bright and, above all, affordable apartments. The share of affordable housing (in French) has been increased to 40%.
The Deux-Rives project is an opportunity – it's not just a question of reducing the built surface, of revegetating, but of actually building with nature.
Pia IMBS
President of the Strasbourg Eurométropole
Jeanne BARSEGHIAN
Mayor of Strasbourg